Get A Box For Your Loved One Delivered Right To Your Door with Citrus Lane
Are you ready for something awesome? Did you know that Citrus Lane delivers a monthly box right to your door each month that contain's products for your child?
Each month you will get a fun filled box that contains products other moms have recommended and that are age appropriate for your child!

Plus the fun can continue for your friends when you gift them a box! I love this idea for all the new Mom's in my life.
And to make the deal even better Citrus Lane offers FREE shipping every month!
Right now Citrus Lane is offering 50% OFF the first month's box for new, first time subscribers! Code is TAKEHALF
Only new, first-time Citrus Lane subscribers who start a monthly subscription are eligible for the TAKEHALF offer. Gift subscription and multi-month packages including 3, 6 and 12 month packages do not qualify. Limit one TAKEHALF offer per household.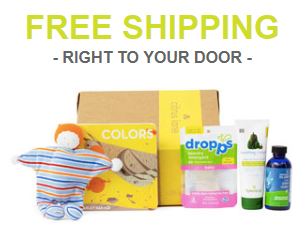 How It Works –
1.) Chose the plan that you want for your loved one or as a gift to someone. (plans start as low as $21 a month!)
2.) Personalize by letting Citrus Lane know the age of the child receiving the box so they can make the products age appropriate. (age newborn to 3 years old)
3.) That's It! You will receive a box with a new surprise each month!