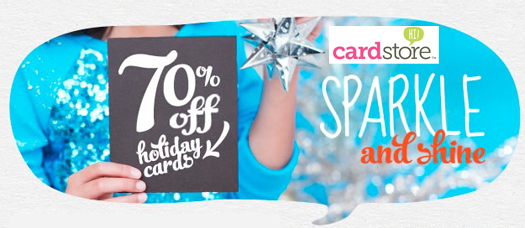 Cardstore is a great place to get your holiday cards. This post is full of Cardstore Coupons for November 2012 so you can save even more. Simply head to Cardstore.com and punch in the discount codes below to get your holiday cards done and dusted before Thanksgiving!
Cardstore Coupons November 2012
1) 70% off Holiday Cards & Invites at Cardstore, Use Coupon Code: CCN2070, Valid through 11/7/12 at 11:59pm EST.
2) Receive 50% off all Birth Announcements at Cardstore! Use promo code: CCL2550. Valid thru 11/30
3) Free Shipping on all Orders at Cardstore with no coupon code needed, Shop Now!
For more great holiday deals and card deals, see Clair's Holiday Deals 2012.