This post brought to you by Michelina's. All opinions are 100% mine.
Saving time and money is important to all of us and that's why lots of convenience meals have crept on the market. Michelina's are ones that have not only been around a long time but they're constantly advancing and making healthier and more varied options.
Their food is made with fresh ingredients and their frozen meals can be made in minutes meaning that you can grab a quick lunch without compromising on quality and taste. If you're anything like me though you usually add something to your meal. I'm the girl who adds diced tomatoes to her macarnoni just to get a few extra veggies in! If that's you then you're going to love the #MakeItYourMichelinas ideas that Michelina's is featuring right now. In fact here are 5 Make It Your Michelina's recipes for you to take your lunch to the next level. Get ready……….lettuce wraps recipe coming 'atcha!
1) I can still vividly remember eating Seafood Alfredo in Greece while on holiday and it looked a lot like this recipe from Michelina's. Happily that means I can whip up a quick holiday memory in minutes!
2) If you like Mexican food The Gunny Sack has a great Chipotle Burrito recipe for you.
3) Simply adding a great veggie to one of their dishes makes a great lunch from Baby Savers.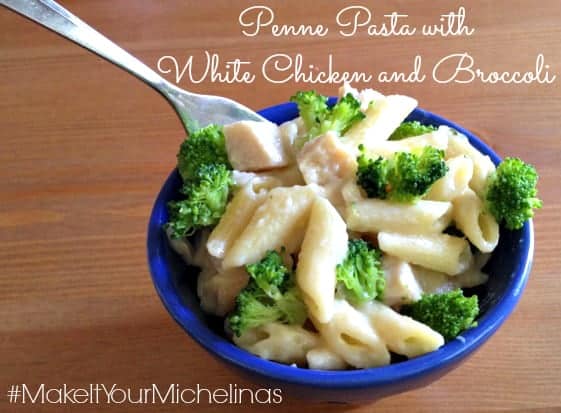 4) It's Overflowing tried Cheese Manicotti and it looks yum!
5) I'm obsessed with lettuce wraps and was excited to see this easy Lettuce Wraps recipe.
Connect with Michelina's
Follow Michelina's on Facebook and Follow Michelina's on Twitter